News
Pablo Cabrera publishes academic article on habitability and residential preferences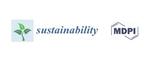 La revista Sustainability del MDPI Sustainability Foundation, publicó el artículo académico titulado 'Assessing and Representing Livability through the Analysis of Residential Preference' de Pablo Cabrera, profesor investigador del Departamento de Asuntos Públicos de FLACSO Ecuador, Anna Kovacs-Györi, Bernd Resch, Thomas Blaschke de University of Salzburg-Austria, y de Michael Mehaffy de KTH Royal Institute of Technology-Suecia.
En este artículo, los/as autores/as abordan el tema de la habitabilidad que refleja la calidad de la relación persona-ambiente, es decir, qué tan bien el entorno construido o los servicios disponibles en una ciudad satisfacen las necesidades y expectativas de los residentes. Además, argumentan que la evaluación de habitabilidad puede ayudar a la implementación de ciertos objetivos de la Nueva Agenda Urbana (NUA) al proporcionar una forma flexible de evaluar los entornos urbanos y su calidad.
La revista Sustainability está indizada en Scopus, Science Citation Index Expanded, Journal Citation Report y Social Sciences Citation Index.
Más información:
https://www.mdpi.com/2071-1050/11/18/4934
---

More items
---