Events
Masterly conference Production and governance: the two engines of territorial development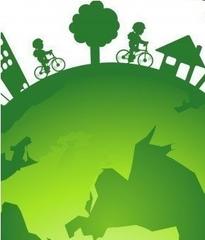 FLACSO Ecuador, su Departamento de Desarrollo, Ambiente y Territorio
tiene el agrado de invitar a usted a la
---
CHARLA MAGISTRAL*
PRODUCTION AND GOVERNANCE: THE TWO ENGINES OF
TERRITORIAL DEVELOPMENT
Miércoles, 22 de enero de 2020 - 17h00 - FLACSO Ecuador
---
a cargo de:
André Torre*
Dr. University of Paris SACLAY
profesor distinguido de FLACSO Ecuador
modera:
María Fernanda López Sandoval
profesora investigadora de FLACSO Ecuador
Lugar: Salón de Afiches (torre 1, piso 2)
Dirección: Calle La Pradera E7-174 y Av. Diego de Almagro
---
*La charla será impartida en idioma inglés.


---
*Prof. Dr. André Torre is Research Professor at the University Paris-Saclay and at INRA (French National Institute of Agricultural Research). He is President of ERSA (European Regional Science Association) and managing editor of the Revue d´Economie Regionale et Urbaine. He is working on territorial development and proximity relations for the two viewpoints of production and governance relations, and mostly interested in innovations in all its forms (technological, social and institutional). He collaborates in FLACSO, Ecuador as visiting professor in the doctoral program of Territorial Development.

---

More items
---