Events
Talk Globalizing the historical roots of International Political Economy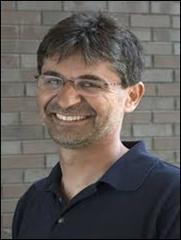 FLACSO Ecuador, su Departamento en Estudios Internacionales y Comunicación
tiene el agrado de invitar a usted a la
Charla inaugural de la
Maestría en Relaciones Internacionales
con mención en Economía Política Regional y Global
---
GLOBALIZING THE HISTORICAL ROOTS OF IPE*
GLOBALIZANDO LAS RAÍCES HISTÓRICAS
DE LA ECONOMÍA POLÍTICA INTERNACIONAL
Lunes, 19 de octubre de 2020 - 17h00
---
a cargo de:
Eric Helleiner*
Profesor de la Universidad de Waterloo, Departamento de Ciencia Política,
Balsillie School of International Affairs, Canadá
modera:
Cintia Quiliconi
Profesora investigadora del Departamento de Estudios Internacionales y Comunicación,
FLACSO Ecuador
*La charla se impartirá en inglés.

Inscripciones en:
https://forms.gle/nMRtpkeCKxX2uT9F9
---
*Sus áreas de especialización son la economía política internacional, las finanzas internacionales y la historia de la economía política. Es autor y co-autor de once libros incluyendo The Forgotten Foundations of Bretton Woods (2014), The Great Wall of Money: Politics and Power in China's International Monetary Relations (2014), and Governing the World Biggest Market (2018). Helleiner ha sido también co-editor de la prestigiosa revista Review of International Political Economy y editor asociado del Journal of Policy Sciences.
---

More items
---